Pu Coated Fiberglass Fabric Cloth
Product introduction
PU (polyurethane) coated fabric is fiberglass cloth coated with PU (polyurethane) on the surface. Compared with basic fiberglass cloth, it features good abrasive resistance, waterproof, allergen resistance, high strength, high-temperature resistance, good flame retardant ability, and good chemical resistance. We can provide one side and double side polyurethane coated fabric with different thicknesses, colors, and widths.
Features 
1. Ozone resistance, oxygen, light and climate aging, the use of good weather resistance in the field, life expectancy of up to 10 years. with high insulation performance, dielectric constant 3-3.2, breakdown voltage 20-50KV/MM. flexibility is good, surface friction is large, elasticity is good. resistant to chemical corrosion.
2. Electrical insulation: silicone cloth has a high level of electrical insulation, can withstand high voltage load, can be made into insulation cloth, casing, etc.
3. Non-metallic Compensator: silicone cloth can be used as a flexible connector piece for pipes, silicone rubber coated with fiberglass film structure material
4. The substrate of the flexible expansion joint. It can solve the damage caused by hot expansion and cold shrinkage to the pipe, and the silicone cloth has high resistance to high temperature and corrosion resistance, Elasticity and flexibility are good, can be widely used in petroleum, chemical, cement, energy and other fields.
5. Anti-corrosion Aspect: silicone rubber coated with fiberglass cloth, can be used as a pipe, saving seofing inside and outside anti-corrosion layer, anti-corrosion performance is excellent, High strength, is an ideal anti-corrosion material.
Main Applications:
−Waterproof in roof and underground projects
− Chemical plant and equipment of power plant
− Welding blankets and fire curtains
− Fire and smoke protection
−equipment protection
−Fire&welding blanket
−Fire&smoke curtain
Our Polyurethane Coated Fiberglass Fabric could be the ideal and economic choose for the thermal or heat energy conservation and reliable protection for facilities from high temperature, sparks or fire hazards during hot work processing that involves shipbuilding, gas and oil refineries, heavy-duty machinery industry, electrical cable, and thermal ablation material for aerospace, etc.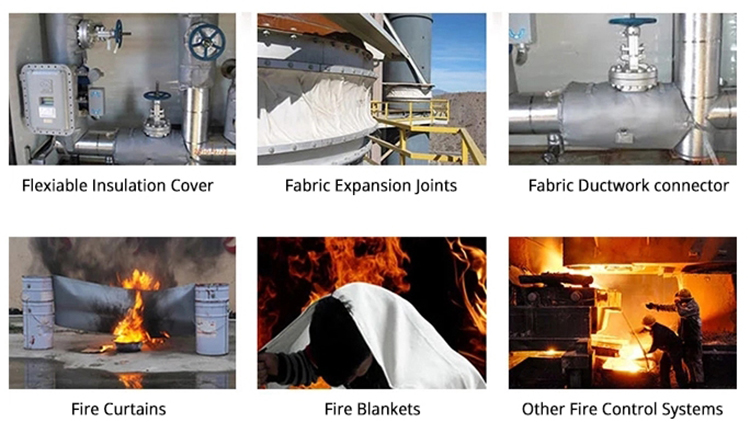 ---
Previous:
Colored Fiberglass Cloth
---