1. Product introduction
Fiberglass Aluminum is aluminium foil and fiberglass cloth composited material. By unique and advanced composite technology, the aluminium surface of the composite is smooth, clean and high reflective, with GB8624-2006 as the inspection standard.
Features
1. Its manufacturing process is to directly carry out hot pressing lamination, which saves the composite adhesive and the cost of veneer laminating program.
2. The water vapor permeability is small, which strengthens the effect of water vapor barrier. We should know that the aluminum foil glass fiber has many applications, which is very necessary. Therefore, the aluminum foil glass fiber cloth is also heat sealed in the middle of the polyethylene layer, which is thicker than the ordinary veneer. It is also to increase the waterproof penetration, and can reliably protect the thermal insulation materials such as glass wool.
3. It has good anti-corrosion performance, because the surface of the aluminum foil glass fiber cloth is treated with special anti-corrosion coating, which greatly increases the corrosion resistance. At the same time, polyethylene hot-air bonding method is used to eliminate the compound adhesive and avoid the hidden danger of corrosion and mildew on the surface of aluminum foil caused by residual moisture or solvent in the bonding process.
4. The veneer is smoother, which reduces the probability of surface damage of aluminum foil. Moreover, there is a polyethylene layer on the surface, which makes the surface more flat, making the surface not vulnerable to friction damage, and also increases the function effect of water vapor barrier.
5. The mechanical strength of aluminum foil glass fiber cloth is higher than that of reinforced aluminum foil, which is suitable for on-line bonding of glass wool factory, rock wool factory and mineral wool factory.
Application 
Outdoor, they are used for industrial purposes, such as various chemical pipeline protection wrapping, such as oil pipeline, neat pipeline, because these pipelines need to connect the part of anti-corrosion, flame retardant, heat insulation, and long time, good effect, aluminum foil glass fiber cloth is a good choice.
Indoor, it is mainly used in the air conditioning, heating equipment in the pipeline protection layer, as well as the sound insulation layer on the building, fire prevention and fog prevention, water and heat insulation and other functions. It also pays attention to the advantages and characteristics of aluminum foil glass fiber cloth.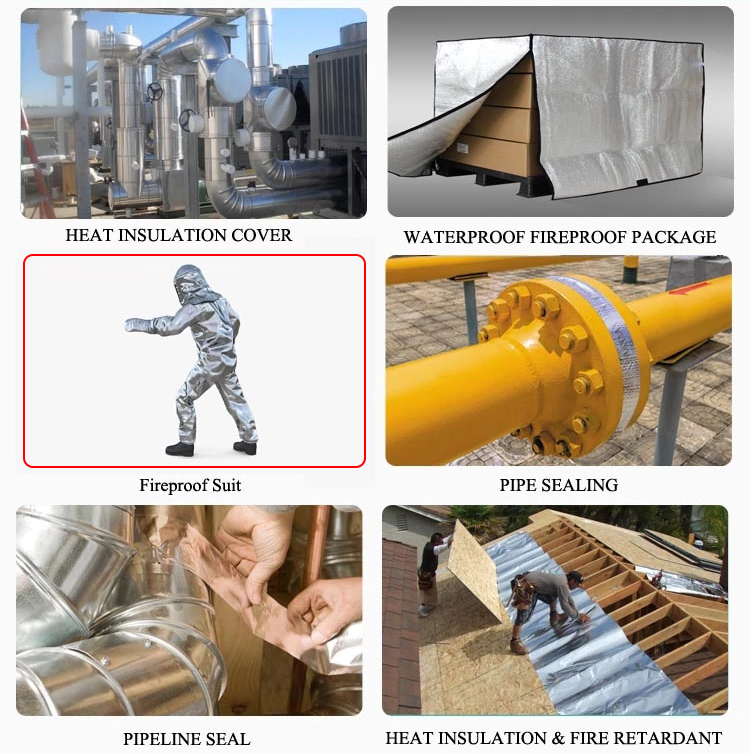 5.Packing and Shipping
Packaging Details:Fiberglass Aluminum covered with film,packed in cartons,loaded on pallets or as the customer required.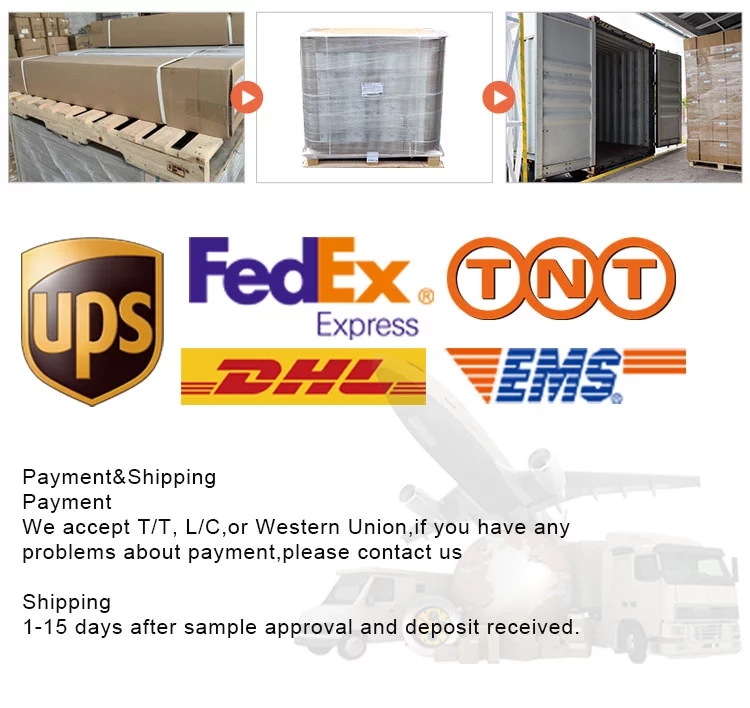 ---
Previous:
Carbon Fiberglass Fabric
Next:
Aluminum Fiberglass
---